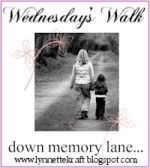 ...then I'd like to know the words that describe this picture:
I was working on Carleigh's scrapbook today and this was one of the pictures I placed on one of her pages. This was on March 29. One day after Carleigh's birth. One day after she left us. I was getting released from the hospital. I was getting ready to change her from her hospital outfit into her outfit I would take her to the funeral home in. The emotions in this one picture just pour out to me.
That is a day I never want to relive.