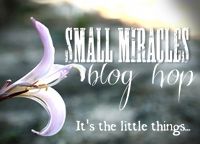 I have a special necklace that I wear almost every day. It is a cross necklace that Carleigh wore during her visitation and service. On the necklace I also have her baby ring and a pendant with her hand and footprints. This necklace is very special to me.
About 2 weeks ago I noticed that the cross on the necklace was gone. I searched all around our house for it hoping that I would find it but I couldn't. I'm pretty sure it may have come off while we went to a local museum and if that's the case then it definitely is gone forever. At first, it upset me but after some time and a conversation with my aunt I'm feeling much better about it. First, because I'm pretty sure I can get the cross replaced and while it's not the exact one that Carleigh wore at least a replica can be a reminder. Second, this small piece of jewelry is just a "thing". My real treasure is not on this earth, but in Heaven.
Do not store up for yourselves treasures on earth, where moth and rust destroy, and where thieves break in and steal. But store up for yourselves treasures in heaven, where moth and rust do not destroy, and where thieves do not break in and steal.  Matthew 6:19-20
I'm so glad that one of my most precious treasures (my children) is in a place that is safe and where nothing can be destroyed or lost. While the keepsakes I have on this earth of my daughter mean a lot to me, they will never compare to my treasure that is waiting for me up in Heaven.