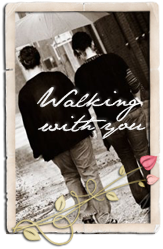 If you are missing someone you love this Christmas, someone of ANY age who is spending Christmas with Jesus this year, join us on this very special Walking With You. We are sharing our Christmas memories and the ways that we remember our loved ones who have gone home to Heaven at Christmas time.
(Here is last year's post that I wrote.)
Christmas is my absolute favorite holiday. I love everything about it-the sights, the smells, the sounds. Even Carleigh not being here with us to celebrate with us doesn't tarnish the beauty of the season and the joy in the birth of our Lord. Sure, there are moments when I am sad with missing her but I also know that she is having an even better Christmas than me in Heaven with Jesus. I'd love to be there too!
I wish that I had Christmas memories of Carleigh in my arms, but sadly, I don't. The only Christmas memories that I have are when she was in my belly and I am so thankful to have those. Carleigh spent Christmas in Hawaii with us in 2008 just days after we received her fatal diagnosis on December 15th. So I thought I would share a few pictures of Carleigh in my belly in Hawaii! I was 23 weeks while we were there.
The picture above is when we first arrived and I got a little belly shot standing in the kitchen of the condo we were staying in.
We stopped at a beach nearby and walked in the sand.
We swam in the Pacific Ocean. I didn't stay in long because it was a little chilly (for Hawaii) that day!
We climbed over some lava rocks.
We took naps. :)
I only wish now that I had taken more pictures of me and my Carleigh belly on our trip.
Last year for Christmas I had a little tree and hung all of Carleigh's and Jordan's ornaments on it. I think this year I may hang them on the big tree. I haven't completely decided yet. We have our tree up (it's prelit) but we don't have any decorations on it yet.
Last year we weren't home for Christmas to visit her at the cemetery so I visited her on Christmas Eve instead. This year we will be home so that is something that I would like to do. Maybe we could release a balloon with a little note for her.
I'm sure I'll spending a lot of time thinking of her and missing her and loving her as best as I can from here.