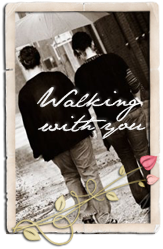 Walking With You is an outreach of Sufficient Grace Ministries, led by Kelly Gerken. We are a group of mothers who have lost a baby or child. We gather together from different places on our journey, each month to share our stories, to encourage, and pray for one another as we walk this path together. Our hope is that you will be comforted when you join us here...and maybe that we can offer some grace for the journey as we look to the Lord for comfort and strength.
Chapter 6 touched on the topic of Depression and Parenting.
"After a period of intense depression there is, at some point, a determination of will to move on, whether or not our grief is resolved. Often we bury ourselves in activity-anything to keep our mind occupied. Unfortunately, our busyness does not rid us of our grief, and eventually we must quiet ourselves before God."
One thing I did initially after losing Carleigh was plan her service. I kinda threw myself into that to where I didn't have to think about things so much. I also worked on putting a scrapbook together for her. It made me feel better to focus on things that I was doing for her.
Being at home was a big comfort for me. I didn't feel like leaving the house much at all and I think that may have been difficult for others to understand. My home was my safe zone. When I was at home I didn't have to worry about people saying or doing the wrong things (mostly). I didn't have to worry about seeing pregnant women or babies. Even though I didn't venture out much, I kept myself busy. When I was off on maternity leave I spent a lot of time on the computer or taking care of Kyndra. I didn't really do much house work. I wasn't up to that. Once I went back to work I was even busier. People thought I was spending too much time on the computer but it helped me to cope so I didn't see anything wrong with it. I do think there have been times, however, when it being so busy kept me from feeling the full extent of my grief.
In Luke 10:38-42, it talks of Mary and Martha. One spent the evening working in the kitchen and the other at the Lord's feet. I know I am guilty of spending too much time "working in the kitchen" and not enough time with God. I've recognized this and I want it to change but it hasn't been easy. I've found it hard to navigate out of my daily routine that I've been set in. So that is still a work in progress. I'd like to spend less time on the computer and more time with my family. And I actually have been doing this. I am getting more quality time with Kyndra. I try to get as much done as I can when she is napping or snacking. It is hard to get quality time with Anthony because I can be so busy taking care of Kyndra.
My parenting has definitely changed since Carleigh. I don't sweat the small things anymore and some of my ways of thinking have changed. For example, I have always used the CIO method but I have found myself using it less. I'd much rather hold her than to hear her cry. And I doubt that I will use CIO with Lainey as much as I have used it with Kyndra.
Being pregnant with Lainey has been wonderful so far. I wasn't sure how it would be since it is my first pregnancy after losing Carleigh. There have been times where I have been nervous and afraid but God has given me a lot of comfort. I can truly say I am very excited for this little girl to finally be in our arms and I trust God for that to happen.
"Sometimes when we are in a crisis, we call out to God to rescue us, rather than trusting Him and His promises, despite the outcome. In this process, we may make promises to God hoping He will fulfill our desires."
I don't believe I have tried to make any promises with God. I really do trust Him with everything, despite whether the outcome is good or bad. I've come to trust Him completely because of the experiences I have been through in my life. I have seen His goodness, His mercy, and His grace. I have experienced His love and His forgiveness. With all that He has done for me, how can I not trust Him?