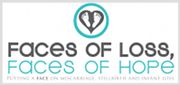 As Halloween approaches and you start thinking about costumes, are there (figurative) "masks" you sometimes put on?
When I compare last year to this year there is quite a difference in my masks. Last year I was slowly coming out of one of the toughest waves of my grief, which was around 6 months. I was beginning to realize some of the things that I did to try and protect myself and hide my grief. I was wanting to try and work through those things to get in a better place with my grief. I think at that time I was wearing a mask in front of people because I didn't want people to know that maybe I wasn't ok. I got the "how are you doing?" a lot but I really don't believe many of those were genuine. I don't think many people really wanted to know how I was doing but just wanted to hear that I was doing ok. So that's what I told them. And I'm not saying that all day every day was a gloom fest because it wasn't. There were good days.
This year I feel I am wearing a much better mask. Life is better even though our daughter isn't here with us. Of course, we'll always wish she was. I think having our rainbow baby has a lot to do with the happier mask I have. Regardless though, I think I'd be wearing a happier mask even if we didn't have our rainbow baby because things are much better than they were just one year ago.
I wish that there were no need for these masks that so many of us wear. I think that maybe we will carry them with us forever. Over time the need to use them may become less and less but I really can't see a time when you would put them away to never use again. There are just so many triggers out there in the world and so many ignorant people.
I think that even if I would have never experienced the death of my daughter I'd still have masks. Everyone has them. The difference for me is now I consciously choose to put them on.