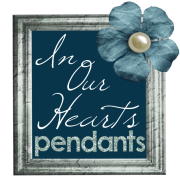 I wanted to share a little about In Our Hearts Photo Pendants. My friend Celia now runs this blog (it was previously run by my friend Heather). Celia offers pendants to help keep the memory of your baby close. You can get photos, footprints, or another image to remember your baby and then hang the pendant from a necklace, suncatcher, or other object.
Below are 2 pendants I have had made. The first was made by Heather when she ran the blog and I gifted it to my mom. The second was made by Celia and is on its way to me now.
These pendants would make a wonderful gift for a friend and fellow bereaved mom or dad. They would be good for siblings too. A $5 donation is requested to help with shipping costs and these pendants are well worth the small cost. To find more about how to get your own pendant or one for a friend please go HERE or you can send an email to InOurHeartsPhotoPendants@gmail.com.
You can see the many pendants that have already been made on the blog.